Pellerano & Herrera announces the promotion of a new partner
Published on: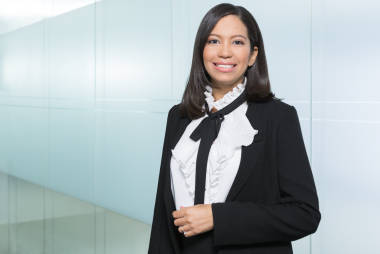 Pellerano & Herrera promotes new partner reinforcing its prominent position in the litigation sphere.
Pellerano & Herrera announced the promotion of senior associate, Sheila Oviedo, as a new partner of the firm. This promotion consolidates a vigorous team of 7 partners, of which 5 are women, reinforcing the continued support for female leadership in the Dominican Republic legal industry.
The announcement was made on April 12th by Ricardo Pellerano, managing partner of Pellerano & Herrera, and Vitelio Mejia Ortiz, partner and director of the litigation practice.
"Sheila's promotion is of great joy for us, and it is in recognition of her extraordinary professional work and her personal ethics," affirmed Pellerano. "Sheila strengthens the leadership of our litigation practice and reinforces our continued support for women's leadership. It is with great pride that we welcome her as a partner of Pellerano & Herrera."
Sheila joined the firm in 2010. She has more than 13 years of experience in the Litigation and Conflict Resolution practice area. Sheila represents both national and international clients in relation to matters of civil and commercial law matters, labor law and social security, constitutional law, consumer law, aeronautical law, sports law, arbitration, among others. Sheila has been recognized by The Legal 500.
Pellerano & Herrera
Pellerano & Herrera has been one of the leading law firm in the Dominican Republic for more than 35 years. The firm has the most complete and multidisciplinary team of lawyers, with vast experience in more areas of practice than any other firm in the country. Pellerano & Herrera is the exclusive member firm in the Dominican Republic for Lex Mundi – the world's leading network of independent law firms with in-depth experience in 100+ countries worldwide.
Read PDF version