Pellerano & Herrera announces promotion of new partner
Published on: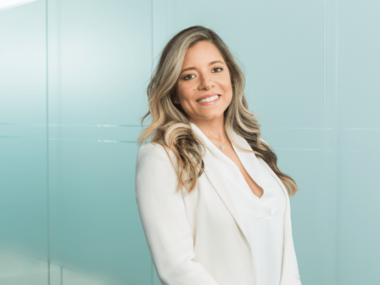 Pellerano & Herrera announced the promotion of senior associate Caroline Bonó as new partner of the firm. The promotion consolidates a vigorous team of 8 partners, of which 5 are women, reinforcing the firm's continued support for female leadership in the Dominican legal industry.
Caroline joined Pellerano & Herrera in 2017, year from which she leads the firm's tax practice. She has over 13 years of experience in legal practice focusing on tax, corporate, regulatory and labor law. Caroline has advised national and multinational companies belonging to various industries: free zones, renewable energy, electricity, industrial, financial, automotive, tourism, mining, telecommunications and non-profit organizations.
Caroline is a law graduate from the Pontificia Universidad Católica Madre y Maestra, with two master's degree, one in Business Law (MADE) from the Universitat Pompeu Fabra de Barcelona, Spain and another in International Taxation from the Universidad Internacional de la Rioja, Spain 2018 – 2019.
"Caroline is a key member of our tax team. This promotion is a recognition of her outstanding performance and professional ethics. We proudly welcome her as a partner of Pellerano & Herrera," reiterated Ricardo Pellerano, managing partner of the firm.
About Pellerano & Herrera
Pellerano & Herrera has been the leading firm in the Dominican Republic for more than 30 years. The firm has participated in the most relevant and complex deals in the history of the country. The firm has the most complete and multidisciplinary team of lawyers, with vast experience in more areas of practice than any other firm in the country.