Pellerano & Herrera participates in financing of largest solar project in the Dominican Republic
Published on: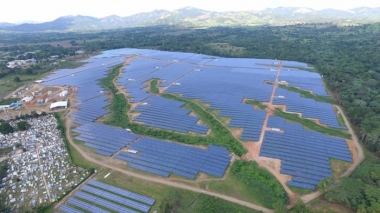 Pellerano & Herrera acted as legal counsel to The Netherlands Development Finance Company (FMO) in the US$38 Million refinancing granted to Taiwanese energy company, General Energy Solutions, for the development of Monte Plata Solar, the largest solar energy plant in the Dominican Republic.
The legal team was led by partners Luis Rafael Pellerano and Joanna Bonnelly and the firm's work in the second phase of the project included due diligence, revision of the financing agreement and assistance in the negotiation of the security package. The implementation of the second phase, which will lead the project to reach 69 MW of installed power, will prevent 70,000 tons of CO2 from being emitted into the atmosphere annually and will be the largest solar photovoltaic power plant in the Caribbean.
Pellerano & Herrera also participated in the first phase of Monte Plata Solar which was inaugurated in Monte Plata in the Dominican Republic in 2016.
This is one of few renewable energy projects that is up and running in the Dominican Republic, and that was welcomed and supported by the Dominican government.