Pellerano & Herrera Announces New Partner
Published on: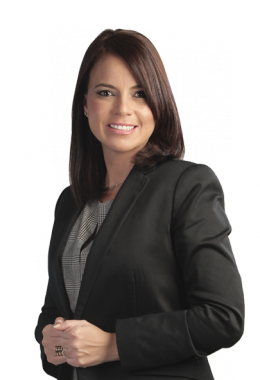 Pellerano & Herrera is pleased to announce that senior attorney Joanna Bonnelly has become a partner in the firm, effective January 1, 2018.
Joanna joined Pellerano & Herrera in 2014. She has 18 years of experience practicing law, focusing her practice in corporate transactions and financing. She has advised local and international companies in mergers and acquisitions, project finance, energy and hydrocarbons, free zones, tenders and public procurement, and general corporate law matters.
Some of Joanna's most relevant deals include assisting the underwriters in a US$2.5 billion bond offering of the Dominican State, transaction which was awarded "Sovereign Liability Management of the Year 2015" by LatinFinance Deals of the Year Awards; acting as co-lead counsel in the sale of the operations of one of the principal fuel distributors in the region; and, serving Uber as co-counsel in its entry to the Dominican market and its ongoing matters in the country, among others.
Joanna is recognized by Chambers Latin America and Chambers Global in the Corporate and Commercial practice.
She received her Bachelor of Laws, magna cum laude, from Universidad Iberoamericana in 1999. In the years 2002-2003, she completed her Masters in Corporate Law at Universitat Pompeu Fabra, in Barcelona, Spain. She has also participated in several Lex Mundi Institute programs.
"Joanna Bonnelly is a key member of our corporate team and she has provided excellent service to our clients. We are proud to have her as a partner," stated Ricardo Pellerano, managing partner of the firm.