Pellerano & Herrera offers seminars on new regulations regarding environmental risks for financial institutions
Published on: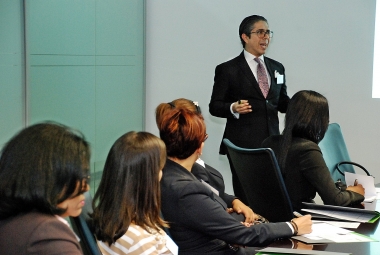 Pellerano & Herrera, leading Dominican law firm with one of the most renowned environmental practices in the country, has launched a series of seminars under the title "Environmental Risks of Financial Institutions in the Dominican Republic", which provide guidance for such entities in relation to the new regulation recently issued by the Superintendency of Banks (SIB).
Since last March, environmental risk becomes part of the essential aspects that make up credit risk. SIB's Circular No. 002/16 introduces environmental risk as one of the elements that financial institutions must take into consideration to mitigate credit risks in accordance with the Regulation of Asset Valuation. Otherwise, they could be sanctioned by the SIB in accordance to Dominican Monetary and Financial Law No. 183-02.
The seminars, imparted by Gustavo Mena, partner of Pellerano & Herrera and renowned environmental expert, offer legal guidance on the implementation of the new regulation to more than 100 representatives of banking institutions operating in the country. According to Gustavo Mena, environmental risks "have traditionally been excluded from the process of evaluation when granting credit or participating in investment operations, however, the new regulation changes the situation." From now, for example, hotel projects under construction must have a license, permit or evidence of environmental authorization issued by the Ministry of Environment. In addition, environmental certificates must be issued in all real estate operations and transactions, such as land plots, commercial premises, industrial buildings, residential buildings or property under the free zone regime.
Pellerano & Herrera has strengthened its environmental practice in years as a result of global environmental awareness becoming one of the leading firms in environmental practice.
The firm offers its clients environmental services that help convert a relevant investment on the environment into an advantageous and favorable one, eliminating environmental externalities and liabilities to compete in the market of our times. Since 2009, Pellerano & Herrera is the first green office in the Dominican Republic. Affiliated to an inclusive movement of legal organizations working to improve the environmental sustainability of their operations, Legal Sector Alliance, the firm has implemented policies aimed at minimizing its impact on the environment, including reforestation, energy saving and recycling initiatives.