Environmental Lawyer Gustavo Mena Joins Pellerano & Herrera as a Partner
Published on: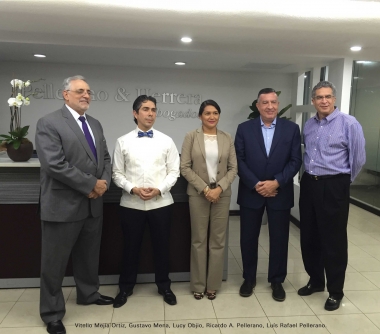 Gustavo Mena, a leading environmental, corporate, and litigation lawyer in the Dominican Republic, has joined Pellerano & Herrera as a partner.
"The history of environmental law in the Dominican Republic could not be written without the active and prominent participation of Gustavo Mena," said Ricardo Pellerano, managing partner of Pellerano & Herrera, who called Mena a "respected leader in the Dominican legal market."
Pellerano added that Mena's knowledge and experience strengthened the firm's corporate practice and its ability to support clients in the mining, construction, tourism, and cement industries "in the development of their projects."
Mena's background as an attorney with the government of the Dominican Republic – he has served as Legal Counsel to the Dominican Republic's National Technical Forestry Commission and he was the first Legal Counsel and Legal Director of the country's Ministry of Environment and Natural Resources – "further enables us to serve the government in the areas of natural resources and the environment, which are of great importance to our nation," Pellerano observed.
Mena focuses his law practice in the areas of environmental law, real estate law, family law, and civil, commercial, and labor litigation. He represents banks, financial groups, investment trusts, public institutions and public officials, nongovernmental organizations, communities, and individuals.
Mena, who has taught environmental law at the Dominican Republic's leading law schools and universities, has been ranked as one of the top environmental lawyers in the Dominican Republic by Chambers & Partners, which specializes in ranking lawyers and law firms in different international markets.
He received his Bachelor of Laws from the Universidad Nacional Pedro Henríquez Ureña and a Master's of Business Law and Economic Legislation from Pontificia Universidad Católica Madre y Maestra.
Mena expressed his gratitude for the warm welcome given to him by his colleagues from Pellerano & Herrera, where he had practiced law in the 1990s, calling the firm his "home and the home of law in the Dominican Republic."